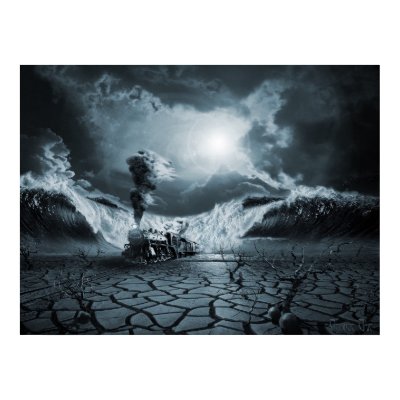 At the beginning of this year, I found myself engulfed by an overwhelming feeling of optimism. Just like that. And I kept repeating, "I'm optimistic about this year. It's gonna be great!"
That was during the first week of January.
Shortly after I started getting news of riots in Tunisia... against the government!! A reign that lasted over 20 years! And I was like, "Oh. O-kay... that's... bold!" By the time I had come to understand what was going on there, Egypt sprung into action. Now as a Libyan, I found myself (imagining that I was Libya) looking left and right at the two events like it were some kind of tennis match. The two are winners BTW.
A feeling of unrest. Hanging on the edge of my seat. What if...?
A friend of mine asked whether this might happen in Libya as well. Once again, as a Libyan, with a full understanding of what a Gaddafi regime meant, and since it had already reigned for so long that our hearts had frozen to the sight of the digit numbers that triumphantly declares yet another year of achievements... and this time the onset of 42 years -___-"... I didn't expect it to happen, adding that if it did, it'll be fatal...
Here we are weeks later, living our worst night mare ever. Worried. Anxious. Anticipating. Not knowing what to expect... after all, it's in the hands of Allah. We've been constantly praying... like no other time. For this is a battle between an oppressor and the oppressed, a Libyan struggle to get rid of a tumour that miraculously lasted for four decades, leaving the country operating in slow motion towards nowhere.
It's gonna end soon.
It's not gonna end soon.
It's gonna end soon.
It's not gonna end soon...
I say we leave this ultimately to Allah... after all, we're forever supportive of our people and their demands.
To those who question this, please don't tell me you've never seen someone who's lived a depressing life in Libya just because this person or that took his place/ deprived him of his rights.... and the list goes on. Just don't.
Till next time,
Hana S.